News
BUNS is part of Kansas City's Universal Uclick.
Visit Go.Comics.com. and click "Sherpa" option.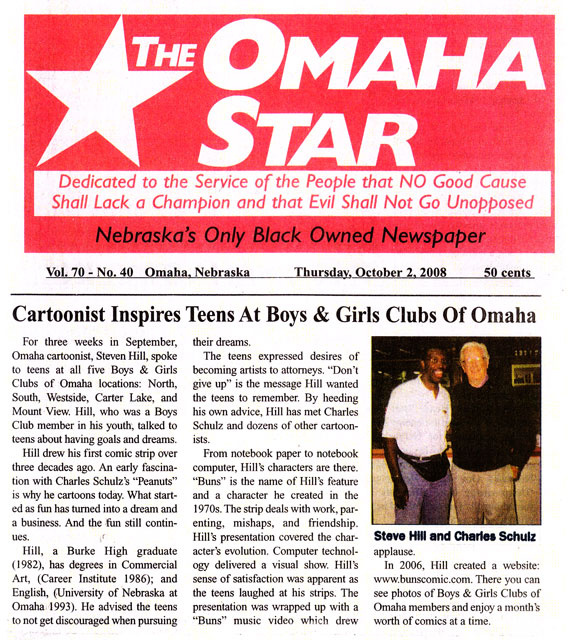 BUNS is being read in: Bunschoten, Netherlands, Argentina, Sweden, France, Italy, Finland, Spain, Germany, Switzerland, Australia, Bulgaria, Japan, Canada, Croatia, Saudi Arabia, Qatar, Serbia, Colombia,Venezuela, Jamaica, South Africa, Estonia, India, Malaysia, China, Brazil, Puerto Rico, Singapore, Portugal, Pakistan, Peru, Abidjan, Mexico, Seoul Republic of Korea, Kenya, Guatemala, Honduras, Ecuador, New Zealand, England, Ireland, Angola, Greece, Hong Kong, Philippines, United Republic of Tanzania, Mauritius, Indonesia, Nigeria, Vietnam, Czech Republic, Kyrgyzstan, United Arab Emirates, Thailand, Ireland, Egypt, Japan, Denmark, Lebanon, Albania, Belize,Trinidad and Tobago.